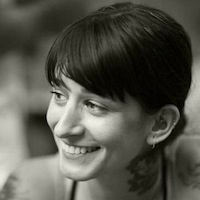 Filed by Jessie Dean Altman

|

Feb 10, 2016 @ 8:15am
This is Adler, who at three years old is Colorado's youngest and probably least legal barista. He's a coffee connoisseur who, under the watchful eye of his dad/boss, makes fancy coffees with an inarguably adorable smile. This video of Adler helping his dad make a decaf cappuccino, shot by filmmaker and Bindle Coffee regular Benjamin Dinsmore, has been watched more than 125,000 times on YouTube.
Andrew and Jenn Webb are Adler's parents and the owners of Bindle Coffee in Fort Collins. Webb told Australian coffee blog ​Beanhunter that Adler has been into coffee basically since he was born, since it's such a big part of his parents' lives. He's too young to drink coffee, but he's allowed to have a little taste now and then.