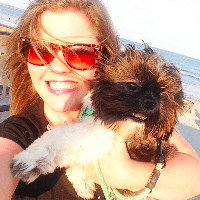 Filed by Missy Baker

|

Oct 14, 2015 @ 9:29am
Not to sound like a curmudgeonly old sitcom grandpa over here, but these damn kids today don't get excited about much! If you want them to look up from their phones, you've got to show them something completely insane. You know, like a yo-yo.
When this school kid unleashes his sick routine on the diabolo (a juggling toy descended from the Chinese yo-yo) his classmates truly go nuts. They act like they just found out school is canceled forever due to hot pizza raining from the sky.