(via Getty)
WILLOW: That's what I do with novels. There're no novels that I like to read so I write my own novels, and then I read them again, and it's the best thing.
JADEN: Willow's been writing her own novels since she was 6.
-The New York Times Magazine, Nov 17th, 2014
Last week, a New York Times Magazine interview with Willow and Jaden Smith set the internet ablaze; commenters seized on the siblings' crystal-tinged statements about controlling time, Prana energy, dual-consciousness, and especially their sense of insularity from the rest of society. Like, the only music they really like to listen to is their own, and the only novels Willow reads are the ones she writes. Weird, right? Not really.
For the public, this was an odd bombshell, but for her fans, this was old news. Willow's body of work has long been one of the literary world's best-kept secrets, and with this interview, she stands to finally capture a broader audience. Her untraditional themes and high volume of output, though, might freak more timid readers out, and so I've put together a primer of her work to guide those interested through the wonderful works of Willow Smith.
WHERE TO START: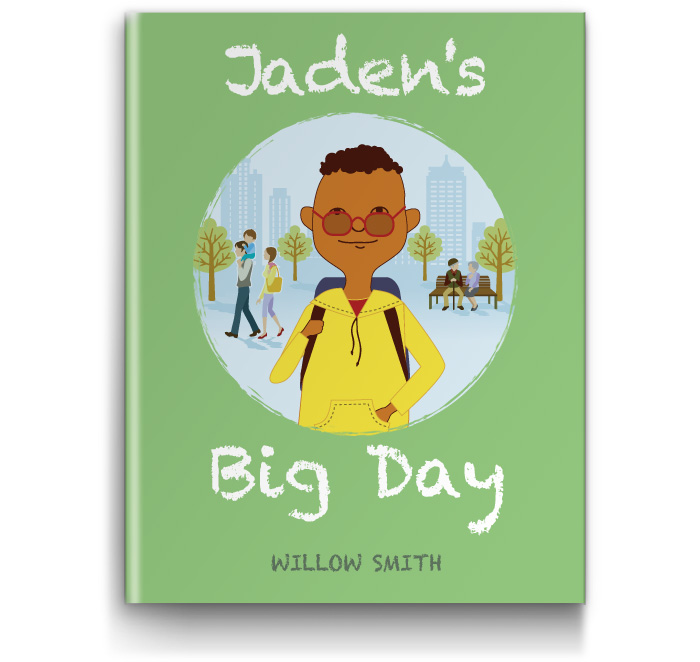 Jaden's Big Day - This is a fun one. Written as a gesture of good will during a period when the Smith siblings weren't on speaking terms (Willow had insisted that all matter is air; Jaden demanded she admit that all matter is water), the book lovingly describes an ideal day for Jaden: kissing the ocean good morning, breathing Good Air, resonating, laying down a new track in the studio, eating a lunch of pink salt and fruit sounds, watching yogis play Big Jenga, lifting a weight, de-resonating, and kissing the ocean good night. Through it all, the reader's reminded repeatedly that time is meaningless, which is likely why the book is formatted as a single page printed over 55 times, presenting an exciting kind of reading puzzle!
A High School Story - Willow's take on the young adult novel definitely isn't without its shortcomings. She seems to be under the impression that high schools max out at four students and feature classes like "Fear" and "Great Fear," that most teen gossip concerns portals, and that the choicest teen snack is ancient grains. For its limitations, though, A High School Story is a surprisingly gripping coming-of-age tale in which a clumsy girl named Willow learns to be comfortable in her body, which contains all that is and ever will be, and gets a training bra.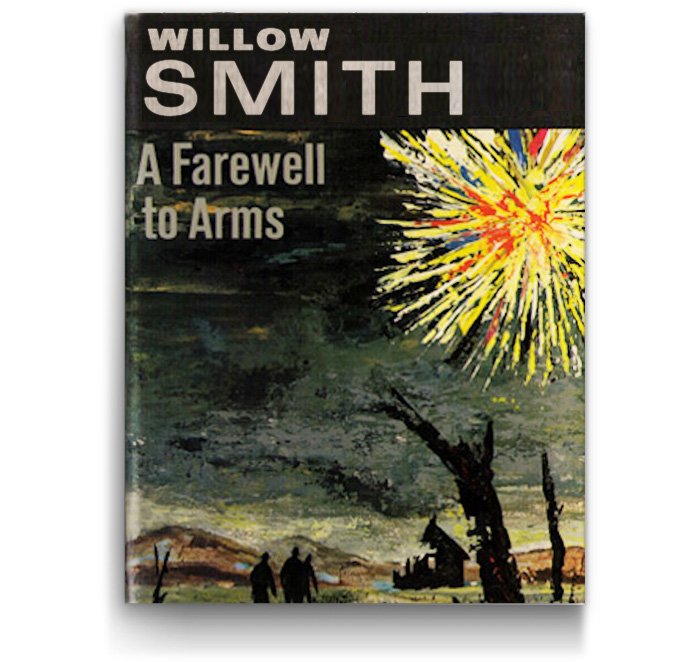 A Farewell to Arms - Anyone reading Willow's first ever novel, written at age 6, could be forgiven for assuming she'd almost word-for-word plagiarized Hemingway's masterpiece. After all, the text of A Farewell to Arms by Willow Smith is practically identical to the 2006 Penguin Classics edition of Hemingway's A Farewell to Arms, down to the copyright information and introduction by Robert Penn Warren. The thing of it is, at age 6, Willow couldn't read (she still can't, as such; she'll put a book next to her head and absorb the informative vibrations), so any accusations of plagiarism are totally unfounded. Set those aside, and what you're left with is a powerful love story set in war-torn Italy in which every character's name is Willow or Jaden, for some fucking reason.
FURTHER READING: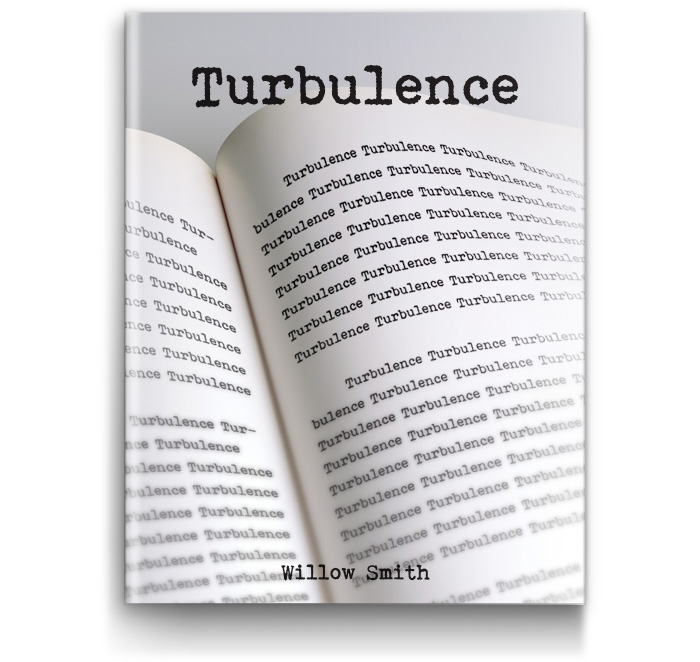 Turbulence - Yes, it's the word "Turbulence" written 613 times at varying sizes and angles on a big scroll, but look past that. Why 613, the number of seeds in a pomegranate according to Jewish mystical tradition? Why "Turbulence," a thing that happens to planes? And while I have my theories, why not concoct your own? Willow's work can be elusive and confrontational, but there's a real pleasure just in the reading of it; after all, when was the last time you read the word "Turbulence" this many times?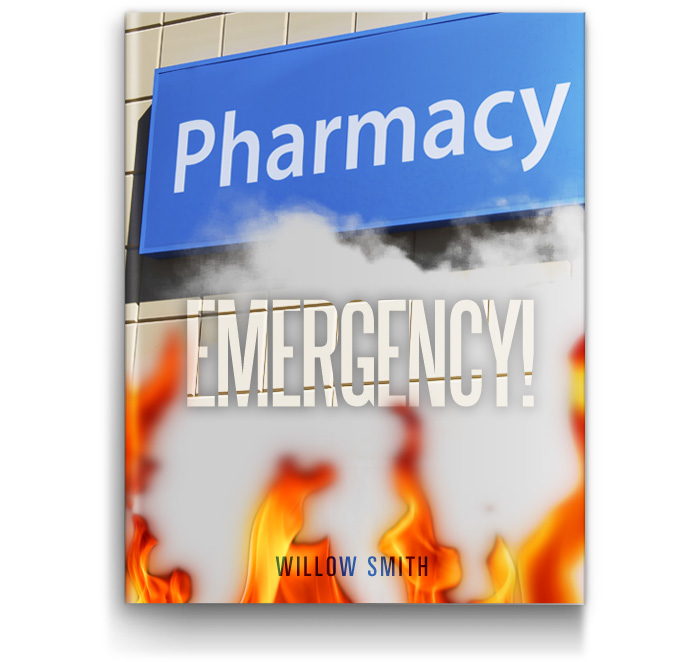 Pharmacy Emergency! - Methodical and unsparing, Willow's account of a pharmacy burning to the ground thanks to faulty wiring is by far her biggest bid for realism in her prose, which can be jarring against the looser, floatier tone of her other work. Pharmacy Emergency! also features a rare appearance of cussing, a big departure from Willow's ordinarily restrained tone ("Fuck you, Lorazepam! Suck shit, Risperdol! Swallow a thick one, Concerta, you rancid alley turd!"). All in all, you get a palpable sense of the antipathy Willow carries towards medication of any kind, and the therapeutic value writing a work like this must have had for her. Honestly, it's cathartic.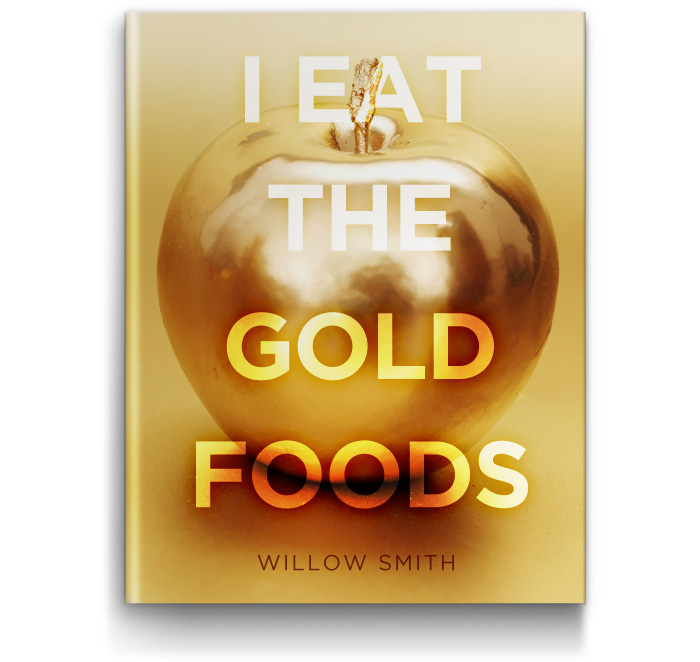 I Eat The Gold Foods - Written as an open letter to her parents (whom she addresses as "Mr. Willow and Mrs. Jaden"), I Eat The Gold Foods reads like a young writer trying to finally carve out a place for herself in the world, beginning with an assertion to her parents that from here on out, she'll only eat foods that are gold, "because gold is the color space would be if it was full of things," and enumerating from there: corn, cider, breaded eggplant cutlets, Ferrero Rochers, and edible gold, for starters.
DEEP CUTS:
The Books of Flesh - Supposedly written across a 36-hour trance brought on by accidentally watching the trailer for Hollow Man, The Book Of Flesh is a slog of a read, even for experts in pre-Columbian Mesoamerican glyphs. Aside from a few shockingly edible fingernail-based recipes, there's not much in here I'd recommend to anyone but obsessive completists and bone freaks.
The Diary of a Young Girl - While the content's perfectly fine – a slice-of-life account of a girl named Willow describing her struggles with the concept of air travel and whether kelp makes choices – the title's certainly a sticking point. Willow has repeatedly insisted that she had no knowledge of any other book with that title, or any historical goings-on associated with any book with that title, but the damage has been done all the same.
After Earth(The Official Novelization) - Just don't.
Follow Dan Abromowitz on Twitter
Book covers designed by Cole Mitchell