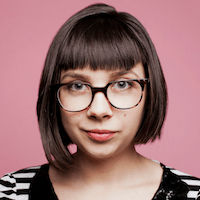 Filed by April Lavalle

|

Jun 02, 2016 @ 9:04am
More pictures of your favorite (or maybe least favorite) Harry Potter characters from the new play Harry Potter and the Cursed Child are surfacing, and this time we are treated to a glimpse of Draco Malfoy and his son Scorpius, whose name sounds exactly like something Malfoy would spawn. Between the two of them, they probably go through tons of bottles of toner to maintain that hair color.
The latest in the badass, shadow-cast photo series of people looking very serious with wands, we have Alex Price portraying Draco and Anthony Boyle portraying Scorpius. You always knew in your heart of hearts that Draco Malfoy would be the kind of dad who would have the goatee/ponytail combo.