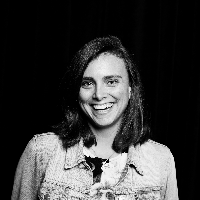 Filed by Catherine LeClair

|

Feb 20, 2017 @ 10:18pm
Unapologetic alt-right idiot and Breitbart editor Milo Yiannopoulos has said a lot of offensive, bigoted and stupid things. And finally, one of them cost him a book deal. Over the weekend, a video surfaced in which Yiannopoulos made comments condoning sexual relations with boys as young as 13 years old and made light of pedophilia conducted by Catholic priests. On Monday, the Conservative Political Action Conference (CPAC), who had scheduled him as their keynote speaker, decided to un-invite him from this week's conference after making waves by announcing him as the featured guest just two days prior.
Then, Simon & Schuster dumped him and canceled his book Dangerous that was slated to come out in June 2017, and has already sold 50,000 copies via pre-order, according to The New York Times. But the straw that broke the camel's back came a bit too late for many who criticized Simon & Schuster when they didn't cancel the book earlier. Yiannopoulos has made many other hateful comments in the past, including openly mocking a trans student on a college campus in December and leading a slew of racist comments against SNL comedian Leslie Jones on Twitter. The problem is that Yiannopoulos doesn't represent a set of political beliefs so much as he is a poster-child for a brand of racist, transphobic, xenophobic and sexist nationalism that shouldn't be encouraged. So, the internet gave Simon & Schuster the roasting they probably deserved for waiting so long to pull the plug. Here are some of the best responses to the whole incident.
Simon & Schuster cancelled Milo's book after he submitted a manuscript that was just the phrase "lmao triggered much???" for 300 pages

— Jason O. Gilbert (@gilbertjasono) February 20, 2017
The Alt-right is going to boycott Simon & Schuster for dropping Milo. Wait, they were never going to read a book anyways.

— Radical Factualist (@dwilson2323) February 21, 2017
ME: "Talk dirty to me, daddy."
MY DATE: "Simon & Schuster just canceled Milo's book deal."

— Ella Dawson (@brosandprose) February 20, 2017
It's nice that child rape is a dealbreaker for Simon & Schuster, but sad that racism, misogyny and xenophobia were not.

— ameliamagritte (@xoamelia) February 20, 2017
Milo: Women shld be shot
Simon & Schuster: k
M: Leslie Jones is a gorilla
M: Trannies are pervs
S&S: sure
M: Banging kids is fun
S&S: wait

— Rin Chupeco (@RinChupeco) February 20, 2017
Simon & Schuster: "We found the line. Someone write this clause for future book deals - 'anything up to but not including paedophilia'"

— Wes Mountain (@therevmountain) February 20, 2017
Ahh, just sat down at my desk here at Simon & Schuster book publishers. Time to take a large sip of coffee and log on to Twitter.

— hrtbps (@hrtbps) February 20, 2017
What with Milo's book being cancelled, I see there is now a void for a "provacteur" to give 250K to. So I'll just say it: I love cannibalism

— JenAshleyWright (@JenAshleyWright) February 21, 2017
After Milo's pedophilia comments, Simon & Shuster could not in good conscience publish his book of sexist, racist, transphobic hate speech.

— Frank Conniff (@FrankConniff) February 21, 2017
Just finished my shift at Simon & Schuster ghostwriting a few chapters of Milo's book. Now to take a big sip of coffee and check Twitter

— Maya Kosoff (@mekosoff) February 20, 2017
And lastly, I'll leave you with a comment by author Roxanne Gay, who states that Simon & Schuster was acting out of self-preservation and in interest of their business, not making a political statement. Considering none of Yiannopoulos' previous comments weren't enough to cause them to cancel the book, it seems like she's right about that: