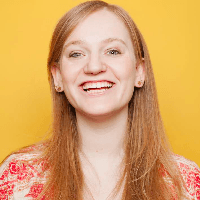 Filed by Orli Matlow

|

Oct 06, 2015 @ 9:25am
It's the trend that just won't die. Whether on film (reinterpreted as Christian Grey and Anastasia Steele), or now, gender-swapped, Twilight is the gift that keeps on giving. It's been 10 years since Edward and Bella sparkled onto the scene, and to celebrate/try and stay relevant, the trilogy's author Stephanie Meyer has rewritten the saga to be about Beau and Edythe.
That's right. Entertainment Weekly reports that Stephanie Meyer is publishing a new book called "Life and Death: Twilight Reimagined," an exciting, new 442 page version of the exact same story, but "Bella Swan is now a boy named Beau (short for Beaufort) and the brooding Edward Cullen is now Edythe."