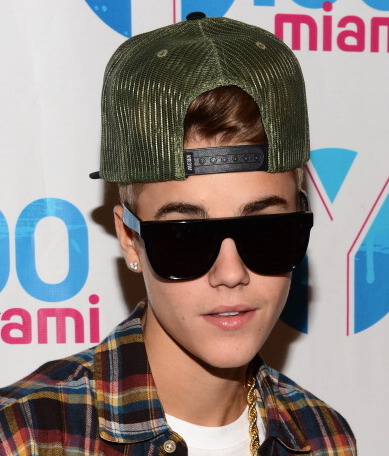 If you kissed this photo, you may already have a problem. (via Getty)
With TMZ reporting today that Selena Gomez recently spent two weeks in rehab because she reportedly can't quit a bad Bieber habit, it's more important than ever to shed light on this growing problem affecting millions of young girls, thousands of young boys and one or two incredibly creepy grown men.
Answer these 10 questions to see if you too may be a problem Belieber.
1) Do you listen to Justin's music even more after arguing with someone who didn't think the recent photo of Bieber and his pal Khalil sucking on a stripper's boobs was totally kick-ass?