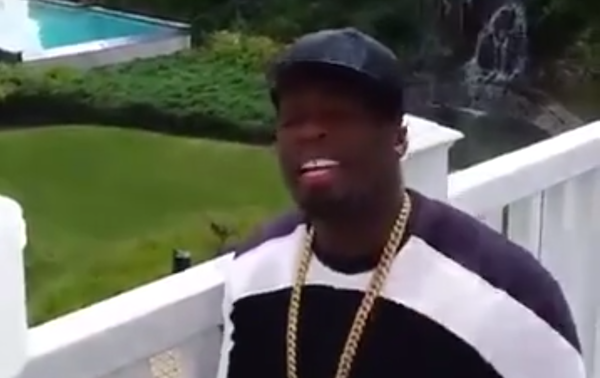 This video does not have the production quality of most of 50's efforts.
50 Cent wants boxer Floyd Mayweather to prove he can read, and he's willing to give $750,000 to charity if the pugilist can read a page of 'Harry Potter' out loud in a video. 
As inspiring as the Ice Bucket Challenge has been (especially the ones that go hilariously wrong), the game of celebrity tag that's going on on YouTube can get a little repetitive—at least this is a new twist. Granted, his calling Mayweather illiterate would have had more punch if he hadn't screwed up saying "ESL" right off the bat, although ESL/ALS is a bit of a tongue-twister. Fifty has been tormenting Mayweather for a while now, primarily making fun of him over the fact that Mayweather's ex-fiancée Shantel Jackson left him for Nelly. Here you can see Mayweather explain a bit about his ongoing feuds with 50 and T.I., although I'm still not exactly sure what everyone is upset about.
(by Johnny McNulty)