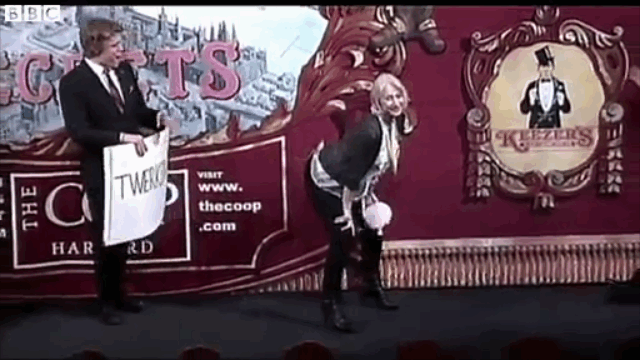 Daaaaaaaaaaaaaaaaaaaaaammmmmmmmeeeeee. (via Defamer)
Helen Mirren, the 68-year-old former member of the Royal Shakespeare Company, portrayor of several English queens, star of Caligula, and noted hot-old-lady-body was honored as "woman of the year" by Harvard University's Hasty Pudding, a funnyish drama club. Being the comedic minds of the most famous university in America, they asked her to twerk. Being an actually amazing, hilarious lady who will continue to give millions of people funny down-there feelings well into her 70s, Dame Mirren responded.

I'm about to make some hasty pudding if she doesn't stop that.