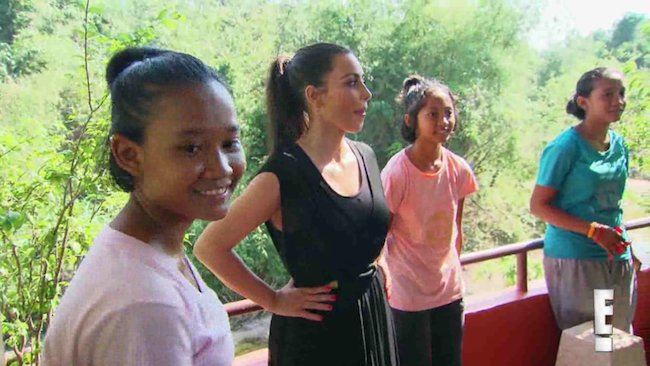 The one that got away.
Some kids are wise beyond their years. That's certainly the case with Pink, a Thai girl who decided she would rather take her chances living in an orphanage than be adopted by Kim Kardashian.
On a very special episode of Keeping Up with the Kardashians, it's Kim who decides against the adoption, but in reality the scene appears to have played out differently.
The family was in Thailand using the ten-year anniversary of the tsunami as a backdrop for their show. During a tour stop in the Phang Nga province to introduce orphans to the worst of American culture, Kim started eyeballing Pink like a must-have pair of shoes. She was so taken by the 13-year-old, she announced on camera that she'd like to adopt her.