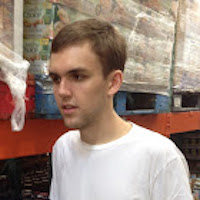 Filed by Bijan Samareh

|

Jun 23, 2015 @ 3:05pm
"Stop watching viral video parodies and follow your dreams!"
Last month, a rat-tailed Shia LaBeouf walked into a room with 39 art students from the Central Saint Martins school in London. He walked out with a half-hour long video of batshit crazy monologues. The gems of insanity include Shia looking away from the camera and "ooming" in meditation, Shia doing a handstand while delivering a poem about doing a handstand, and Shia reading out large numbers into the camera. At one point, he delivers a crazed, inspirational monologue about following your dreams, which unsurprisingly went viral.