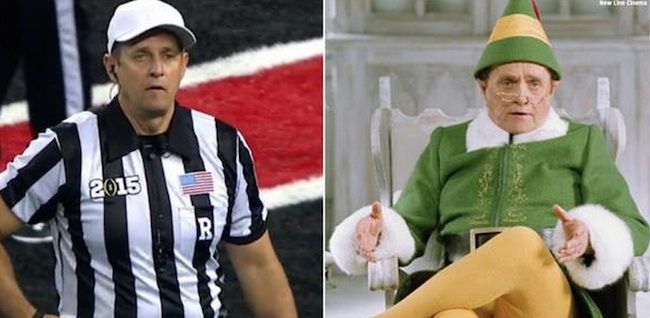 The buttoned-down ref of the NCAA. (via Twitter)
When an 85-year-old comedy legend is trending on Twitter, odds are it isn't about anything good. So when millions of people saw #BobNewhart on Monday night, they were probably bracing for the worst.
But Bob being suddenly hot on Twitter wasn't a bad thing, it was actually pretty funny. Uncanny even. The head ref working the College Football Championship Game looked so much like Newhart that people immediately started tweeting about it. So many people that several news outlets felt the need to give everyone a heads up.