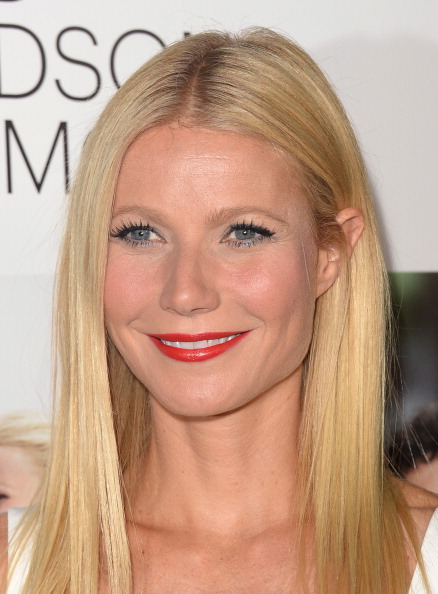 Gwyneth, pictured here working harder than you. (via Getty)
Gwyneth Paltrow may be a vegan, but that didn't prevent a working mother named Mackenzie Dawson from serving her some seared beef in the form of an open letter in the New York Post. The letter is so full of anger that you get the feeling Dawson was already wound pretty tight, and that recent comments Gwyneth made about mothers with office jobs having it easier than her was just the straw that finally broke her stressed lower back. 
The letter starts out pleasant enough...
Dear Gwyneth,
And goes harshly downhill from there.
I really enjoyed your recent comments to E! about how easy an office job is for parents, compared to the grueling circumstances of being on a movie set. "I think it's different when you have an office job, because it's routine and, you know, you can do all the stuff in the morning and then you come home in the evening," you said. "When you're shooting a movie, they're like, 'We need you to go to Wisconsin for two weeks,' and then you work 14 hours a day, and that part of it is very difficult. I think to have a regular job and be a mom is not as, of course there are challenges, but it's not like being on set."
At this point I started to feel sorry for Dawson's keyboard.
As you know, Gwynnie, having a staff can be a real drag. It's so hard to find good help these days! That's why it's a good thing there's all this nationally subsidized, high-quality day care lying around for the taking. It just makes things easier knowing you have such a strong support network and don't have to pay someone anywhere from $30K to $65K annually to take care of your child full-time.
Sounds like Dawson could benefit from the soothing scents of a Fornasetti candle ($165) from Goop.
So, Gwyneth, you've figured out the secret of working parents everywhere: Livin' la vida desk job is a breeze compared to the 14-hour days of a film set. Fourteen hours? Who in New York — especially those in the finance, law and tech professions — could possibly work 14 whole hours?
Stop!
Okay, we get it! You work hard and you're not a fan of Gwyneth Paltrow, but it's only been two days since she announced that she and the father of her children were splitting up. Or rather "conciously uncoupling" which doesn't sound as bad but must still be painful.
So give her a break. At least wait until she writes her first blog post about how difficult Hawaiian vacations are as a single mom. Then it will once again be open season on Gwyneth. Until then, spice things up with some Pici Pasta with Dandelion Greens.
(by Jonathan Corbett)