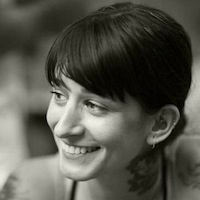 Filed by Jessie Dean Altman

|

Mar 03, 2016 @ 11:43am
A hallmark of good acting is the ability to transform into another person, even if that person (real or fake) is younger than the actor is in real life. Like, way, way younger. Take, for example, all of these actors, who played characters at least 10 years younger than their actual ages. They may not all have pulled it off convincingly (spoiler: some of them definitely didn't), but hey, at least they gave it the ol' college try. Or the ol' high school try, as in most of these instances.
1. Minka Kelly (26) as Lyla Garrity (15) in Friday Night Lights