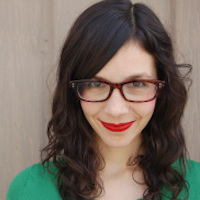 Filed by Meg Favreau

|

Aug 25, 2015 @ 8:10pm
At Monday night's concert, Taylor Swift sang with Alanis Morissette, a woman who Taylor probably vaguely remembers from her childhood.
With all of Taylor Swift's power, savvy, and sway, it can be easy to forget that she's only 25. Or maybe it isn't easy to forget, because she named her new tour after her birth year. That means Taylor was only six when Alanis Morisette's Jagged Little Pill came out, aka the album that I sang along with while staring at the poster of Fox Mulder I had on my wall, because all the coolest girls had crushes on David Duchovny.