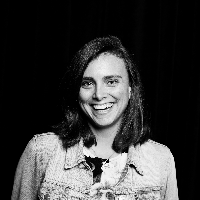 Filed by Catherine LeClair

|

Jan 19, 2017 @ 10:15pm
Tonight Robert Deniro, Mark Ruffalo, Michael Moore, Cher, Alec Baldwin and a host of other influential people, including mayor Bill De Blasio and his wife, gathered at the Trump International Hotel & Tower in New York City for an anti-Trump rally. The two-hour plus protest drew a crowd of an estimated 20K to 25K, Deadline reports, while down in D.C. Trump was having a very different evening.
And while the speeches were angry, emotional and inspiring (and even concluded with a sing along of "This Land Is Your Land), they thankfully gave attendees a few chuckles, too. You know, just in case we don't manage to laugh for the next four years. Trump's least favorite actor on America's worst television show who loves to troll the President-elect (last time I can use "-elect" and I'm upset about it), took the stage and did not disappoint. Naturally, he knew everybody would have been disappointed if he took the stage to talk about Trump and didn't become him for just a minute. And not only did the crowd get a Trump impression, oh baby, they got a golden showers joke.
Watch the clip here:
And watch a full video of the evening's moving speeches here: