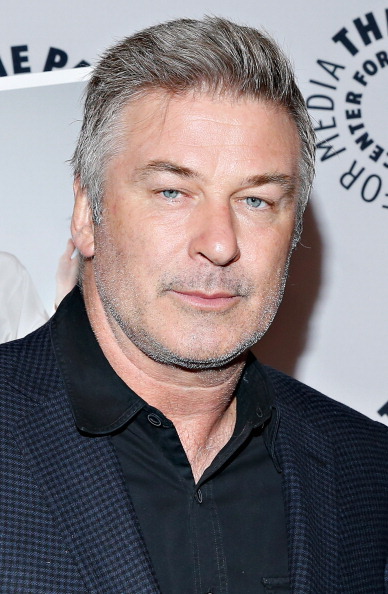 Alec in happier times. (via Getty)
Alec Baldwin was  arrested this morning in NYC after being stopped for biking the wrong way down a one-way street. For anyone beginning to freak out at the thought that you can be arrested for biking the wrong direction anywhere in the United States, before you pack your bags to join the Bundy gang in Nevada, you should know that Alec was arrested because he became belligerent after the cops tried to issue him a summons.
There isn't any other information available at the moment, but based on countless past stories involving Alec Baldwin and the word "belligerent," Happy Place has determined the incident went something like this:
Officer: Do you know why I stopped you?
Baldwin: Because you're a cock-sucking fascist?
Officer: No, it's because you were biking in the wrong direction. ID please.
Baldwin: I'm Alec Baldwin.
Officer: (into radio) We may need some back-up. Over. (to Alec) Sorry, but I'm going to have to give you a ticket. I need to see some ID.
Baldwin: I'm not carrying any ID because I didn't realize I was biking through Nazi Germany!
Officer: So... What's in your wallet?
Baldwin: You toxic piece of shit! If you and your butch partner lay one hand on me, I will...
And arrest.
Alec hasn't made a statement since the arrest, but reached for comment, his wife struck a yoga pose on top of a Mister Softee truck.
(by Jonathan Corbett)