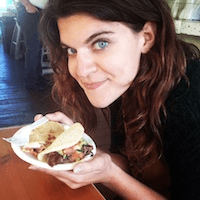 Filed by Kelsey Solywoda

|

Nov 30, 2016 @ 10:44am
Amanda Seyfried is having a baby! The 30-year-old actress (who will forever be Karen from Mean Girls in my heart) is expecting her first child with her fiancé Tomas Sadoski.
Seyfried, who is the face of Givenchy's newest fragrance, was at the fashion house's event on Tuesday, where she showed off her (still very tiny) baby bump. Her publicist Evelyn Karamanos confirmed to USA Today that Seyfried is indeed pregnant.
It shouldn't come as too much of a surprise that Seyfried is expecting. The actress said in an interview with Marie Claire U.K. last year that she was starting to think about having kids.
"I need to get on it…I want a child. Badly. I want to be a mother, badly," she said. "That's what I feel. I've been feeling it for like, two years. I'm not ready but nobody's ready. It changes everything…so how can you ever be ready for that?"
Well, hopefully she's ready now. Congrats to Amanda and Tomas! May your child grow up to be much smarter than Karen Smith.