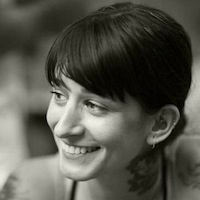 Filed by Jessie Dean Altman

|

Nov 20, 2016 @ 8:42pm
The 2016 American Music Awards took place Sunday night at L.A.'s Microsoft Theater. Here's the part of the night where someone completely unqualified, at home in zit cream and a bathrobe covered with Dorito dust, decides which super famous people at an awards show don't look their best. So let's just dive right into it.
1. Ciara
Ciara looks fantastic, of course, but her dress, not so much. Maternity dressing gives women a chance to try new looks, but I don't think the "turtleneck gown" look's time has come. With that turtleneck and part of a down comforter, maybe she's just really chilly. Someone should tell her about jackets.
2. Bella Thorne
The outfit is fine, the shoes are great, the hair…oof. Maybe stick with one color in the tresses, or at least go with two that match.
3. Karlie Kloss
It's like she couldn't decide between two dresses so she just sewed them both together.
4. Noah Cyrus
The print on this is cool, but with the sheerness, a little much. All right, a lot much.
5. Julianne Hough
The DWTS alum went with a look that's a little bit space-suit, a little bit mail order bride.
6. Cam
YELLOW. Wow, so much yellow.