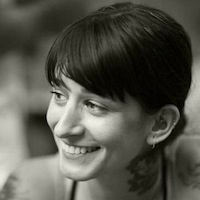 Filed by Jessie Dean Altman

|

Oct 24, 2016 @ 12:27pm
Amy Schumer and Goldie Hawn are in Mexico working on a movie together, and they took a little time off from filming to put together their own version of Beyoncé's "Formation" video. Why? Unclear.
On Friday night, the 35-year-old comedian tweeted a link to the video on YouTube, along with the text "Okay ladies watch us get in formation."
The video isn't a direct remake or parody of Beyonce's video—Schumer used Beyonce's song as the backing track, while lip-synching the words and recreating some of the moves from the video. Besides Schumer and Hawn, the video also features Schumer's sister, Kim Caramele, as well as Wanda Sykes and Joan Cusack (who are also in the movie, apparently).
Of course, not everyone loves the video. Popular Twitter account FeministaJones tweeted her reaction to the video, along with the words "I quit life."
And she wasn't the only one who wasn't a fan. FeministaJones started the AmySchumerGottaGoParty hashtag on Twitter, and soon people were RSVPing left and right.
Okay, so maybe "no" on "Formation," then, Amy? Not really sure what made her think this would be a good idea.