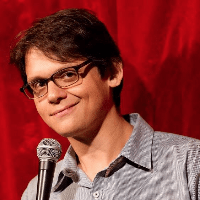 Filed by Matt Nedostup

|

Oct 18, 2016 @ 9:58am
At Amy Schumer's standup show in Tampa on Sunday, roughly 200 attendees walked out after the comedian got political, advocating for gun control and then launching into a rant against "orange, sexual-assaulting, fake-college-starting monster" Donald Trump. Now, video of the uncomfortable moments just before the walkout has surfaced. Watching it will make you cringe no matter how you vote.
After inviting a Trump supporter onstage and having a very civil interaction with him, attendees continued to boo Schumer. That's when she told all the hecklers that they should leave, and they did. But while 200 walkouts sounds bad, there were 8,600 in the crowd in total. So 98% of the audience was on board. The rest must have bought tickets without having any idea who Amy Schumer is. Did they get a Groupon or something?
Schumer responded to the incident in a statement to Vanity Fair:
I loved the crowd and my show in Tampa last night! I want to thank the 8400 people who stayed. We had a great time! We have always depended on comedians to make us laugh and tell the truth. I am proud to continue that tradition.
Let's hope Schumer continues to tell the truth, because the world needs to know: Donald Trump is orange.