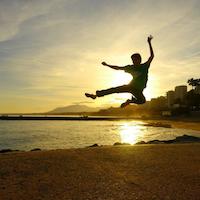 Filed by Mitchell Friedman

|

Nov 15, 2016 @ 10:39am
Andy Cohen just set loose perhaps the juiciest of all the juicy celeb gossip bursting from his new book: a moment of tremendous shade between Taylor Swift and Katy Perry. Obviously, this is not the first time they've been at odds.
The scene: The Met Gala after party. Katy Perry is sitting in a corner, Andy Cohen is waiting at the bar, and Taylor Swift is walking along behind him, chatting with a friend about where to sit to watch Lady Gaga perform.
Out of nowhere, Cohen decides to talk to Swift:
"And I said, 'your friend Katy is over there, and she...there's no one sitting over there. There's no one sitting over there with her...'
Cue a death stare from Swift. "Katy who?" she asks.
"Katy Perry."
This is when, according to Cohen, Swift "basically made it clear to me that [Perry] was the exact opposite of her friend."
Swift then mentioned, in "harsher words" than Cohen cared to reveal in his interview, that Cohen shouldn't mention the incident on his show.
If he refrained from mentioning it on his own show, he couldn't keep the gossip chained for long.
"I maybe am a shady ass bitch that I did put it in the book," said Cohen. But really, you can't keep this stuff locked up.