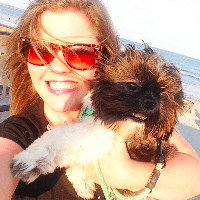 Filed by Missy Baker

|

Jan 10, 2016 @ 9:40pm
Andy Samberg was a presenter at tonight's Golden Globe Awards, and if this was his attempt to be considered for next year's Globes, he arguably seemed more interested in the job than Ricky Gervais. In his intro for Best Actress in a TV Comedy or Musical, Samberg gave a hilarious "recap" of what he hoped would happen at tonight's awards.
Highlights include Tom Hanks barfing, Bill Cosby giving a full confession, Patrick Stewart having hair, and Cate Blanchett and Kate Winslet fighting to the death over how to spell their names. So far, nothing that exciting has happened. More people made references to Steve Harvey announcing the wrong Miss Universe, which is apparently just what's going to happen at every award show forever now.