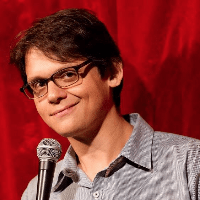 Filed by Matt Nedostup

|

Oct 18, 2016 @ 3:54pm
In an exclusive new interview with The Daily Mail, 63-year-old Krisann Morel, a former nanny who took care of Angelina Jolie and her brother James Haven as children, says she is worried Jolie is making the same mistakes in her separation from Brad Pitt that her mother made while divorcing Jon Voight in 1977. (Side note: between this woman and Brangelina's bodyguard, this family's employees are shockingly willing to spill the beans to tabloids.)
Morel made this statement to the Mail:
I'm speaking out because I want to send a message to Angelina, who I care about very much. I want to tell her, "Please don't cut Brad out of the children's lives. Don't use the children as weapons in your divorce. And don't demonize your husband. Because that is exactly what your mother did when she was breaking up with your father. And the result was you had a lonely and traumatic childhood. Why would you inflict the same tragedy on your kids?"
Jolie's parents, actress Marcheline Bertrand and actor Jon Voight of Midnight Cowboy/Anaconda fame, separated when Jolie was only two years old. Voight had been cheating with drama student Stacey Pickren, and the divorce was public and bitter. Jolie herself was estranged from Voight for decades, until they reestablished contact after Bertrand's death from cancer in 2007.
Morel adds:
I am worried that Angie is repeating the past - repeating the same mistakes her mother made during her divorce - and I want to get this message across to her before it is too late.
When you look at it, there are eerie similarities between the two stories. As Morel points out, Voight and Pitt even look alike, which adds a whole other level of weird. Check out The Daily Mail's article for more quotes from this wise yet opinionated nanny, as well as childhood photos of Angelina Jolie.