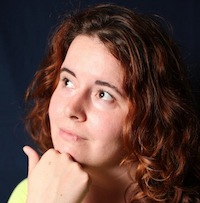 Filed by Aimee Lutkin

|

Aug 28, 2015 @ 10:25am
According to "a source" divorce is not an option for Anna Duggar:
It is wise to always be skeptical of unnamed sources, but considering even Anna's brother came forward to talk about how their parents only care about how things look and they all know Josh is a piece of poop, this particular source is probably right on the money. The interview with People magazine includes these tidbits of depressing insight:
Growing up as one of eight children to parents Mike and Suzette Keller, Anna had a strict, religious childhood similar to that of the Duggars. "Her parents are even a little more extreme."

"Anna and her siblings were always taught that if you follow these 10 steps or whatever, God would bless you."

When Anna, now 27, met Josh at a Christian homeschooling convention back in 2006 when she was a teen, she wasn't allowed to gush about him to her siblings. "That's not something that's shared amongst siblings," says the source. "They always got 15-minute, one-on-one sessions with their mom every week. That was the time to share their feelings, but other than that they had to keep their feelings to themselves."

"They always taught their kids that divorce was never an option. They never even thought about cheating. But that's not how life works."