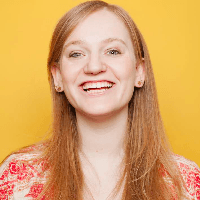 Filed by Orli Matlow

|

Feb 10, 2016 @ 11:09am
Find something else to criticize, haters of brunette Anne Hathaway, because the actress has a new hair color. Hathaway, who is expecting her first child, dyed her hair a lighter blonde hue. Along with the selfie portrait she posted to Instagram on Monday, she even cracked a self-deprecating joke, which is something relatable humans do.
Be honest. Did I unwittingly dress like a fashion scarecrow this morning?
BE HONEST. Don't lie about this. Are you getting the scarecrow vibes? If so, is it because she's off to see the wizard, or is she subtly telling the haters to get brains, hearts, and courage?