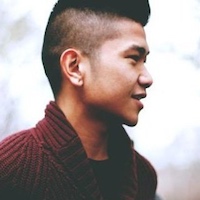 Filed by Keith Estiler

|

Apr 01, 2016 @ 9:05am
On Wednesday, superstar Ariana Grande said she wants male rappers and singers to stop using misogynist lyrics in their tracks as well as in real life, according to The Mirror. The 22-year-old singer reportedly insists that these musicians can do away with the tawdry trend. "Whether it's the music industry or real-life we need to break the standard and it needs to go away soon," Grande said.
"When men talk about women in songs it's like, 'Oh, hell yeah b******.' And if a girl makes a song about a break up then it's like, 'Wow, I can't believe she did that!'"