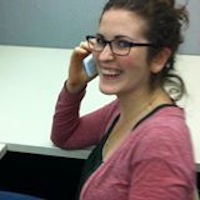 Filed by Shira Danan

|

Jul 18, 2016 @ 9:54am
Modern Family star and 18-year-old woman with a hot bod that won't last forever so she might as well enjoy it while she can Ariel Winter posted a pic yesterday that made some Instagram fans concerned.
A post shared by ARIEL WINTER (@arielwinter) on
After a night out, Winter shared the pic of herself wearing tiny denim cutoffs and thigh-high boots with the caption "About last night..." and the three (completely different) see-no-evil monkeys.
Instagram commenters were not concerned that Winter was wearing boots in mid-July (does she have a chill? Should she be home taking selfies in bed?). Instead, they were concerned for entirely the wrong reason.