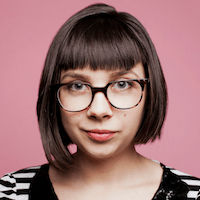 Filed by April Lavalle

|

Jul 13, 2016 @ 10:48am
So the internet is going crazy staring at pictures Taylor Swift's boobies trying to determine whether or not Swift got breast implants (yes, that's where we at right now). Expert boob-haver Ariel Winter decided to throw her two cents in while appearing on The Talk (which is definitely not at all a ripoff of The View) on Monday. Here is what she had to say:
I have to say, if Taylor Swift did get her boobs done then good for her if she felt like she wanted to.