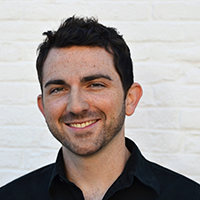 Filed by Chip Dwyer

|

Aug 01, 2015 @ 3:40pm
Her totally normal name is Jagger Snow.
Her husband Evan Ross is also a member of The Night's Watch.
(via Getty)
Ashlee Simpson and Evan Ross welcomed a baby girl into their lives, and they named the little bundle of joy Jagger Snow Ross. Sounds like they put a lot of thought into the name, or they were sitting on the couch and Evan said "man I love drinking Jäger," and Ashlee responded with "my favorite season is winter." Then their eyes lit up, and they realized they had a perfect celebrity baby name. Or they chose exclusively from the last names of The Rolling Stones, which actually makes sense because the other options would be Richards, Watts, and Wood. And Jagger is technically the most feminine of them all.