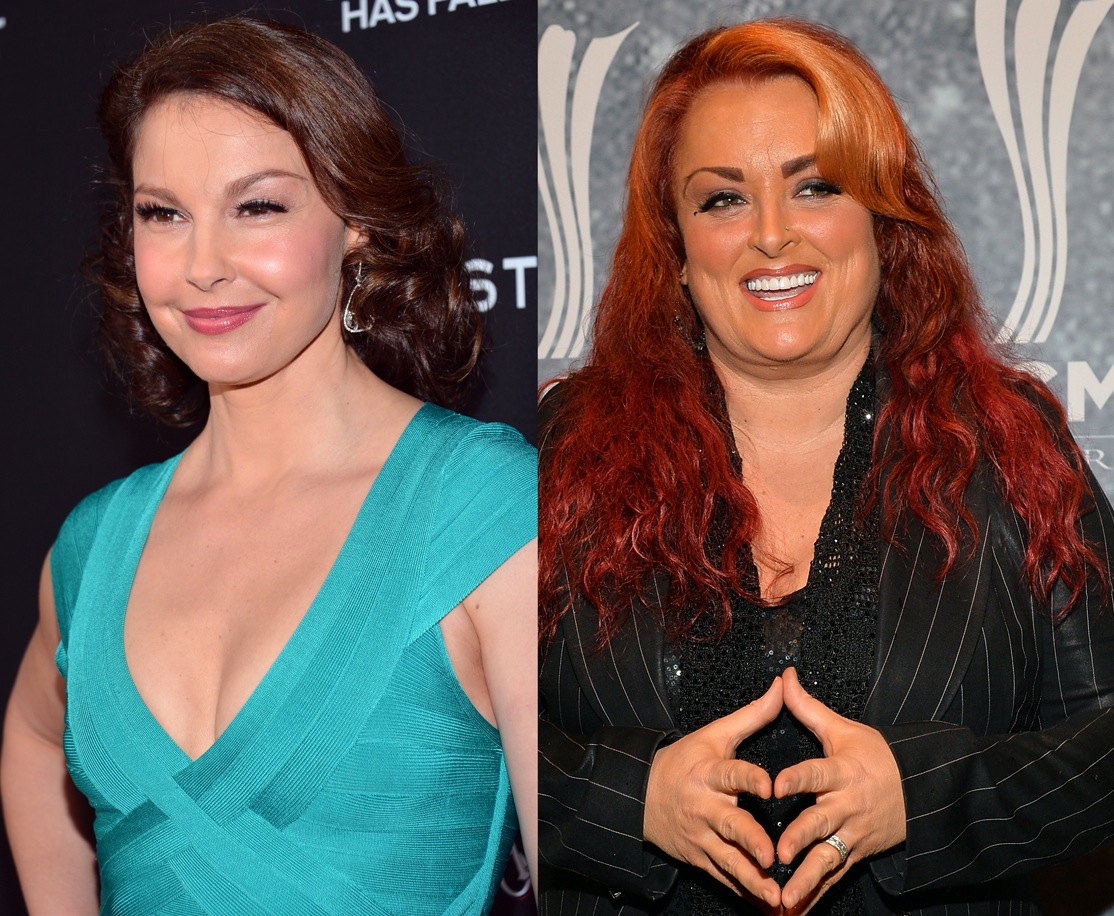 Wynonna (right) looking like she's up to something (wrong). (via Getty)
In a scene straight out of a bad Hollywood movie or a "new country" song called Trackin' Your Heart, Ashley Judd has accused Wynonna Judd of sticking a GPS tracking device on her car. Ashley told police in Tennessee she believes her sister put the device on her as part of a custody dispute between the two over Wynonna's 17 year old daughter.
The GPS unit was discovered after Wynonna's daughter brought the car to a local mechanic who discovered a black box behind the passenger seat. She called police, who learned the tracker was registered to a private investigator, who admitted to working for Wynonna. He should have also admitted to being a crappy PI, because A) when the word "private" is in your job title, not getting caught is kind of important, and B) if you happen to get caught, you're definitely not supposed to rat out your client.
The details of the custody dispute are unclear, but it's safe to say that getting caught planting a tracking device on the car of the person you're quarrelling with isn't the kind of thing that plays well in court.
(by Jonathan Corbett)