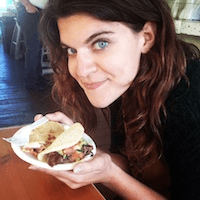 Filed by Kelsey Solywoda

|

Oct 19, 2016 @ 9:27am
Zac Efron celebrated his 29th birthday on Tuesday, and his High School Musical co-star Ashley Tisdale took to Twitter to wish him well with a pretty adorable (and perhaps slightly embarrassing) throwback photo.
Ashley Tisdale shared the photo, which appears to have been taken on the set of HSM, with the caption, "Happy birthday buddy! @ZacEfron you will always be the Troy to my Sharpay. [Heart emoji] you brother!"
And Tisdale wasn't the only High School Musical cast member to wish Efron a happy birthday. Monique Coleman, who played Taylor in the film, posted her own throwback photo on Instagram.
"Happy birthday @zacefron. I'm always proud of you, always rooting for you & eternally grateful for all the memories. I hope your last 20 is your best yet! Xx," she wrote.
Though the guys of High School Musical have yet to publicly wish Efron a happy birthday (come on, guys, everyone knows it doesn't count unless it's on social media), it's no secret that Efron has also stayed close with them in the 10 years (10 years!) since the movie came out. Earlier this month, he posted a photo of himself, Lucas Gabreel (who played Ryan) and Corbin Bleu (who played Chad) backstage at Bleu's debut in the Broadway show, Holiday Inn.
Aww. Yay for friendship!