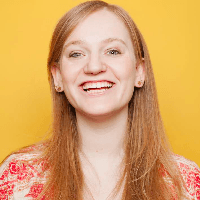 Filed by Orli Matlow

|

Jan 23, 2017 @ 3:51pm
Aziz Ansari's stellar SNL monologue hilariously took on the insidious racism in the age of Trump with a big bit about a bloc of his supporters. Calling them "the lower case kkk," Ansari supposes that Trump supporters didn't all vote for Trump because of the racist and sexist rhetoric, but they rather just ignored it.
"Donald Trump is the Chris Brown of politics," he joked, as both Trump supporters and Brown fans say, "I'm just here for the tunes, not the extracurriculars."
Trying to prove that he's not like Trump, Brown made a reactionary social media post with a racist schoolyard insult. That'll show 'em!
Brown shared the video with the caption, "F*CK NO!!!!!! Somebody tell ALADDIN HOP OFF MY DICK! 😂."
Calling someone a Disney character for racist reasons is right outta the Trump playbook.
Pocahontas is at it again! Goofy Elizabeth Warren, one of the least productive U.S. Senators, has a nasty mouth. Hope she is V.P. choice.

— Donald J. Trump (@realDonaldTrump) June 10, 2016
Congratulations. You played yourself.