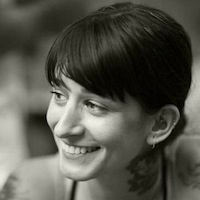 Filed by Jessie Dean Altman

|

May 17, 2016 @ 12:26pm
Ugh, sometimes you can just work out and work out and work out and still not be able to get rid of that stubborn belly fat. That seems to be the case with Bar Refaeli. On Tuesday, the 30-year-old model posted an Instagram of herself lifting a couple of dumbbells, captioned "No excuses, no filter, no abs."
Just kidding, of course. That belly fat is actually a baby bump, and no amount of weight-lifting or cardio is going to get rid of that. ​Refaeli is expecting her first child with husband Adi Ezra this summer, and has been posting pictures of her pregnancy on Instagram fairly often.