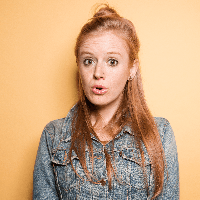 Filed by may wilkerson

|

Jun 18, 2017 @ 10:40am
We may have to postpone Father's Day this year (sorry, dad!) because major news sources are reporting that Beyoncé has, at long last, given birth to the twins!!!!!!!! Outlets like CNN, US Weekly and People are all reporting that a "source close to the couple" told them that Beyoncé and Jay-Z "have welcomed twins." So either we're being punk'd, or America's newest royal Bey Beys have entered the world.
And we believe it. Especially because earlier this morning, Bey's dad Mathew Knowles, tweeted this announcement:
The Beyhive has been buzzing for over a week with rumors that Beyoncé had already given birth or gone into labor, after various "sources" reported seeing black SUV's leaving Bey and Jay-Z's neighborhood, and anonymous sources claimed she had been checked into UCLA hospital last week.
TMZ is reporting that Beyoncé and Jay-Z gave birth to "a boy and a girl" (omg!) last week and that the babies were kept in the hospital for a week due to a "minor issue." Beyoncé is also being kept at the hospital, TMZ reports, but the outlet confirms she and the babies are all doing okay!!!!!!!
And we're pretty sure at this point that it's a boy and a girl. Because the Beyhive's official account shared this photo yesterday that seemed to reveal the sexes:
Wow! Did Beyoncé have a boy and a girl? A woman was seen carrying pink & blue balloons into UCLA Medical on Friday with a card for "B + J"! pic.twitter.com/PlSAK2s5Dt

— THE BEYHIVÉ (@TheBeyHiveTeam) June 17, 2017
"Wow! Did Beyoncé have a boy and a girl?" they wrote. "A woman was seen carrying pink & blue balloons into UCLA Medical on Friday with a card for 'B + J'!"
That's right people, pink and blue. WE KNOW WHAT THAT MEANS.
Although boy and girl would contradict Obama, who made a statement last week that fans interpreted to mean that Bey and Jay are having twin girls. But maybe Obama was just being sneaky??
Over on Twitter, many of Bey's fans are holding off on celebrating until the news comes straight from the source:
I love how Beyoncé has put herself in such a position that her fans won't believe anything about her life unless it comes straight from her.

— blaria. (@Keelectric_Lady) June 18, 2017
Others are freaking out that the twins were born during Gemini season, the astrological sign devoted to TWINS. Perfect timing. Classic Bey.
The Carter Twins are Geminis omfg Beyoncé really hits the mark every time

— Sylvia Obell (@SylviaObell) June 18, 2017
Everyone else is just waiting, desperately, for pics:
SORRY, DADS. We know you raised us and everything, but we simply must focus all of our energy on Beyoncé's new babies right now!!!!!!!!!! Surely, you can understand, right?