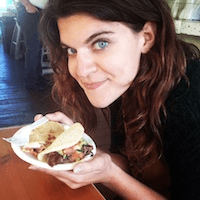 Filed by Kelsey Solywoda

|

Sep 02, 2016 @ 10:01am
Everyone HOLD UP. Stop what you're doing. This news cannot wait. There is a new member of the royal family (no, not William and Kate). It seems that the other royals, Beyoncé, Jay-Z, and Blue Ivy, have welcomed a dog into their palace. (Do they live in a palace? I just assume that they live in a palace.) Anyway, look at this li'l fluff nugget!
I know nothing about this dog. Is it a boy or a girl prince or a princess? What's its name? What's its favorite brand of organic, free range dog food? What's its favorite diamond-studded chew toy? Who designed its collar? I don't know. But, you guys. Beyoncé has a dog!