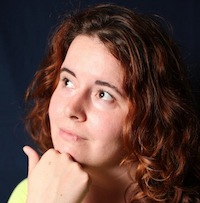 Filed by Aimee Lutkin

|

Aug 24, 2015 @ 9:13am
Jade Novah is an actress with the uncanny ability to sound like other actresses and singers. Even the one, the only: Queen Bey.
What? Why? Beyoncé is not a replicable act. There's only one! Though, if it's legal to impersonate people in commercials, Jade Novah could easily be raking it in from every brand on the planet. The above video shows "Beyoncé" hawking all kinds of stuff, from McDonald's to Band-Aids. Would you buy a Medical Alert system from Beyoncé? Probably, though it's hard to picture her falling and not being able to get up. She's too powerful.