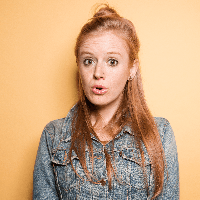 Filed by may wilkerson

|

Oct 28, 2016 @ 4:34pm
As if there wasn't already enough scary stuff in the news, Bill Cosby's lawyers argued in court documents filed yesterday that the 79-year-old would be unable to recognize the women accusing him of sexual assault because he is "legally blind," NBC News reports.
So basically Cosby, who has been accused of drugging and raping dozens of women, couldn't defend himself against these accusations in court because he wouldn't be able to see the women's faces? It's an insane argument. And yet…
"No 79-year-old blind man could possibly defend himself against a claim that he sexually assaulted someone he supposedly met once, half a century ago," Cosby's lawyers claim in the filing, according to NBC News. Apparently the Cosby Show star (ugh) registered with a state commission for the blind, and will bring a doctor's report to prove his blindness to the pretrial, which is set to begin next Tuesday.
Prosecutors in Pennsylvania, where the trial will take place, are arguing that Cosby's blindness wouldn't prevent him from assisting in his defense. He faces three charges of felony indecent assault and ten years in prison for allegedly drugging and sexually assaulting Andrea Constand at his home in 2004.
This is one old, blind man who doesn't deserve a shred of sympathy. IMHO.