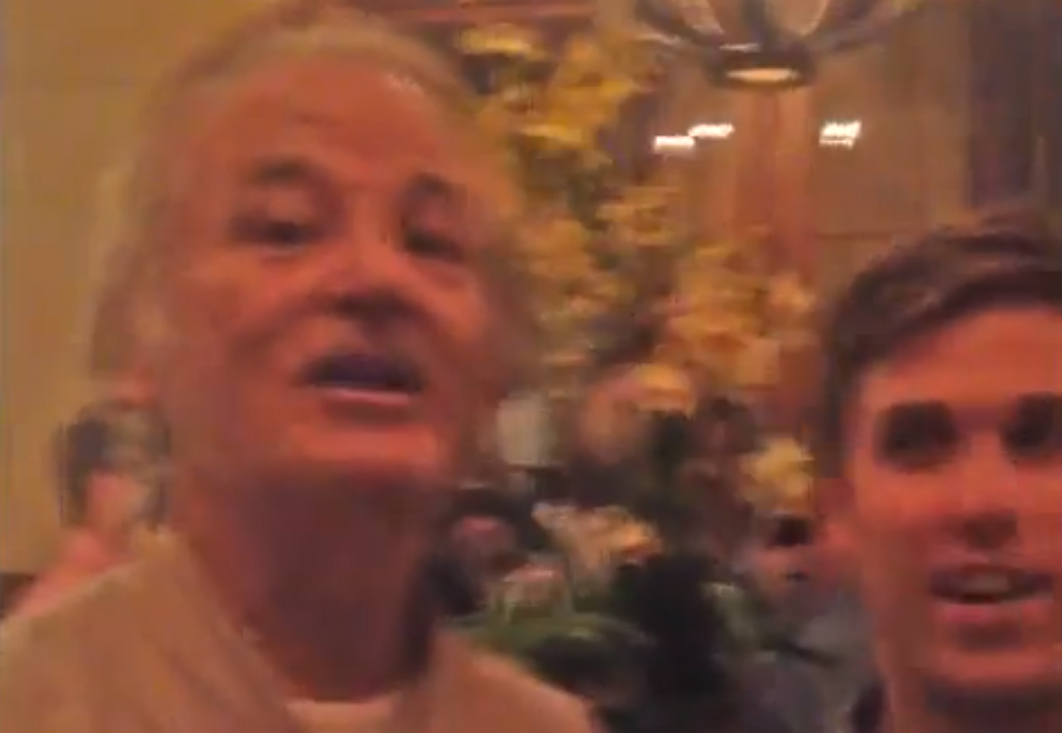 He achieved total enlightenment early. So, you know, he's got that going for him.
There's an old Internet saying that goes, "And then Bill Murray whispered, 'no one will ever believe you.'" Well, for once, someone has proof. The man, the myth, the Murray  stopped by a New York-area bachelor party this weekend and gave a pep talk for everyone but the groom, for whom he deemed it "too late," saying "you know how funerals are for the living? Bachelor parties are not for the groom, they're for the uncommitted." 
Basically, Murray advises everyone who thinks they've found The One to travel to a remote part of the world where you'll be stuck with that person and tempted to kill each other. If you each make it back in one, living piece and still love each other, get a quickie ceremony in the airport chapel. 
"If you have someone that you think is The One, don't just sort of think
in your ordinary mind, 'Okay, let's pick a date. Let's plan this and make a
party and get married.' Take that person and travel around the world.
Buy a plane ticket for the two of you to travel all around the world,
and go to places that are hard to go to and hard to get out of. And if
when you come back to JFK, when you land in JFK, you're still in love
with that person...get married at the airport."
Bill Murray: fostering true love and trying to get the unlovable population of Earth to off each other in remote locales since forever.
(by Johnny McNulty)