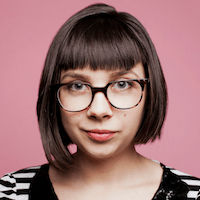 Filed by April Lavalle

|

May 11, 2016 @ 8:59am
If a picture is worth a thousand words, then this animated "ChyMoji" is worth a million.
Just a few weeks ago, Blac Chyna and Kylie Jenner took a picture together and gave hope to the world that maybe you can be friends with your brother's new fiance despite her having a son with your boyfriend, but it seems the two still have ill will toward each other. Blac Chyna's emoji app, "ChyMoji" (which is in no way copying her future sister-in-law Kim Kardashian's "Kimoji" app, why would you think that?) has recently added this emoji—a full lipped brunette who happens to look an awful lot like Kylie Jenner getting slapped across the face. It's pretty violent.