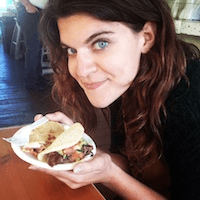 Filed by Kelsey Solywoda

|

May 26, 2017 @ 3:01pm
As internet news outlets everywhere declare "millennial pink" the color of the summer, it appears that Blac Chyna is declaring it the color of her hair. The reality star and mom to Dream Kardashian debuted a brand new pink pixie cut on her Instagram page earlier this week. (Guess Cara Delevingne isn't the only celeb who can rock the pink pixie.)
A post shared by Blac Chyna (@blacchyna) on
Blac Chyna has posted a bunch of pics of her bright pink hair, and in one post, shared that she loves her new look for its "Strawberry Shortcake vibes."
She is of course referencing the classic '80s cartoon character, who wears a hat the same color of Blac Chyna's new hairdo. For reference, here is a GIF of Strawberry Shortcake petting a cat.
In addition to the new color, Blac Chyna is also sporting a new haircut. It seems she's the latest in a string of celebs who are opting for a much shorter pixie cut.
A post shared by Blac Chyna (@blacchyna) on
What do you think of Blac Chyna's new hair?