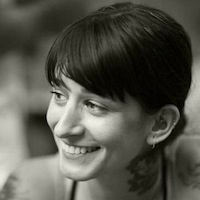 Filed by Jessie Dean Altman

|

Sep 20, 2016 @ 11:50am
Now that word is out about the Brad Pitt and Angelina Jolie split, some folks are imagining that Jennifer Aniston, Pitt's first wife, must be somewhere pounding Smart Water and gloating. But Brad and Jen divorced over 10 years ago, and she's long since moved on with her life. On top of that, she's now happily married to Justin Theroux, who most people probably wouldn't kick out of bed for eating crackers topped with raw rotten meat. There's really no reason she'd be happy to hear about her ex-husband's divorce, especially given that the Jolie-Pitts have six children (breaking up a family is rarely cause for celebration).