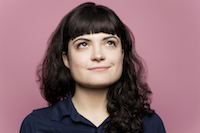 Filed by Jaime Lutz

|

Apr 05, 2016 @ 5:59pm
After that last Britney Spears ab picture that everyone thought was definitely Photoshopped, you can be forgiven for feeling skeptical that the abs she showed off on Instagram with the caption "Happy Monday!" (oh Brit, such a mom) are real. But if there's any Photoshop in this photo, it's really, really, really well-done:
A post shared by Britney Spears (@britneyspears) on
See what a little bit of restraint in retouching gets you, Britney? A whole blog post that is basically just saying "damn, Britney! Back at it again with the tight abs!"