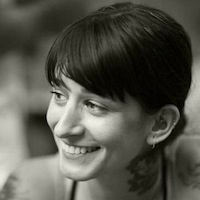 Filed by Jessie Dean Altman

|

Mar 21, 2016 @ 8:59am
It's finally spring! On Sunday, Britney Spears donned three tiny pieces of fabric and laid out like a freakin' pro.
A post shared by Britney Spears (@britneyspears) on
If you're a super rich celebrity with your own pool, living in a warm clime (or on a tropical vacation), what better way to herald the changing of the seasons than to lay around almost naked and soak up some of that lovely, warming, life-affirming, super-dangerous, definitely cancer-causing sun?
Britney also posted a picture of her, her kids, and her dog playing golf. (The dog probably only got to play mini-golf.)