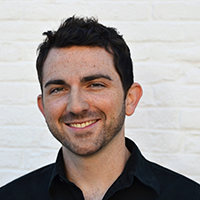 Filed by Chip Dwyer

|

Aug 08, 2015 @ 12:40pm
Family hug at Kylie's 18th birthday party.
A photo posted by Kim Kardashian West (@kimkardashian) on
Caitlyn Jenner appeared alongside ex-wife Kris Jenner for the first time since her transition at Kylie's 18th birthday party. Kim Kardashian snapped the pic and posted it to her Instagram, because that's her job. Think about it. Her job is to be a socialite and social media personality. That's it! And all because her dad was one of O.J. Simpson's attorneys.
But back to this loving family photo. Look at all those contoured faces. Do you know how many hours of makeup artistry were invested on those three faces? I don't either, but I'd guess 1000 hours. You have to look your best when the world is watching. And you have to be on your best behavior as divorced parents when you jointly attend your child's birthday party. All it takes is a few barbed words under your breath, and boom, it escalates into a shouting match with a dozen horrified little onlookers in those cute paper hats. Or in the case of Kylie Jenner's 18th birthday party, a dozen elite onlookers with more money and power than they know what to do with.