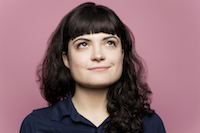 Filed by Jaime Lutz

|

Jun 23, 2016 @ 1:40pm
Producer Calvin Harris is now following his ex, popstar Taylor Swift, on his Instagram account again. All these emotional ups and downs! It's like going through your break-ups all over again! Particularly the part where you and your ex are really weird to each other on social media!
The formerly soooo in loovveee Harris and Swift broke up earlier this month. So much has happened since then. First, Harris tweeted a statement that confirmed the break-up and said that he and Swift remained friends. Then, when paparazzi photos showing Swift and actor Tom Hiddleston making out on a beach were published, Harris deleted all traces of Swift, including the break-up tweet and old photos, from his social media accounts. He also unfollowed Swift on Instagram and Twitter. Swift followed suit, deleting photos of Calvin Harris from her accounts.