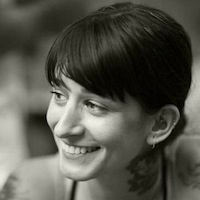 Filed by Jessie Dean Altman

|

Sep 07, 2016 @ 1:55pm
In a new interview in British GQ, Scottish DJ and former Taylor Swift boyfriend Calvin Harris (real name Adam Wiles) spoke a bit about the messy repercussions of a huge public split. It just so happens that Swift is now going through another split, this time from British actor Tom Hiddleston. Harris told the magazine:
It's very difficult when something I consider so personal plays out very publicly. The aftermath of the relationship was way more heavily publicized than the relationship itself. When we were together, we were very careful for it not to be a media circus. She respected my feelings in that sense. I'm not good at being a celebrity. But when it ended, all hell broke loose. Now I see that Twitter thing as a result of me succumbing to pressure. It took me a minute to realize that none of that matters. I'm a positive guy. For both of us it was the wrong situation. It clearly wasn't right, so it ended, but all of the stuff that happened afterwards...