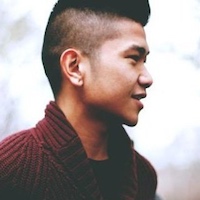 Filed by Keith Estiler

|

Mar 14, 2016 @ 10:08am
Cara Delevingne shocked fans when she dropped out of the fashion world in the summer of 2015. Last Wednesday, the bold-browed beauty went into detail as to why she ditched modeling and turned to acting.
In a blog post on Motto, Delevingne's reason was simple: modeling didn't make her truly happy. "I was nearly 20 and had been modeling for several years," she said. "My vantage point had changed… and I had changed. I knew I had to reevaluate my life and my goals for my future."
Even when things are bleak, your eyebrows are always on fleek.