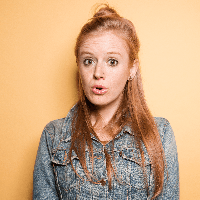 Filed by may wilkerson

|

Dec 27, 2016 @ 2:13pm
Carrie Fisher passed away today. Just when we all thought 2016 couldn't possibly break our hearts any worse. But as sad as we are, it can't compare to how Fisher's beloved French bulldog, Gary Fisher, must feel. The heartbroken pup has been posting well wishes to his mom on own personal Twitter account over the weekend and up until today, when he began mourning his late mom/BFF.
Warning: the following may cause uncontrollable weeping.
On Friday, Fisher was hospitalized after she suffered a major heart attack on board a flight, and "Gary" tweeted this:
Then on Christmas Eve he tweeted:
All I want for Christmas is mommy' lap. Oh a big dog bone covered with bacon.

— Gary the Dog (@Gary_TheDog) December 24, 2016
Then this morning, he confirmed Fisher's death with his heartbreaking tweet:
Then, as if we haven't cried enough, this afternoon he tweeted this:
Gary, who was certified as a service animal to help Fisher with her bipolar disorder, accompanied Fisher to awards shows, filming, TV interviews, her latest book tour and even the White House Correspondents' Dinner. He also has his own Instagram account, where he posted this adorable pic of him cuddling with his mom just last week:
I'm sorry I put you through this, I really am. But it's comforting to know the beloved actress had such a loyal and loving pal, up until the very end.