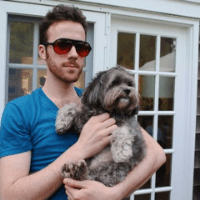 Filed by Miles Klee

|

Dec 24, 2016 @ 11:15am
Confusion swirled Friday evening as preliminary reports stated that actress Carrie Fisher, 60, was in serious condition after suffering a cardiac arrest on a plane moments before it was due to land in Los Angeles en route from London.
I'm in complete shock. @AnnaAkana and I sat in front of Carrie Fisher on our flight from London and she was just taken off the plane by EMTs

— Brad Gage (@bradgage) December 23, 2016
According to TMZ, the medical emergency occurred about 15 minutes prior to touchdown, and an EMT "sitting in the back of the plane came up to first class and administered life-saving measures." An "unresponsive" Fisher was then rushed to UCLA Medical Center. Although at one point on Friday evening her brother Todd Fisher told the press that she had been stabilized and removed from the ER, he later clarified that she was in the intensive care unit and that it was too soon to say what her condition was. "We have to wait and be patient," he said, according to USA Today. "We have so little information ourselves."
Carrie Fisher's brother clarifies to Reuters: 'I am not saying she is fine, or not fine. She is in the ICU.' Says info's from her assistant.

— CBC News Alerts (@CBCAlerts) December 24, 2016
On Twitter, friends and fans of the Star Wars icon—whose recent memoir The Princess Diarist recounted behind-scenes-secrets of the original film—expressed their heartfelt best wishes for Fisher, as well as the confidence that 2016 would not claim yet another beloved celebrity too young to depart from us.
Carrie Fisher survived alcoholism, addiction, depression, bipolar disorder & 60 years in Hollywood.

If anyone can survive 2016, it's her.

— Ryan Sloane (@RyanFSloane) December 23, 2016
Step away from Carrie Fisher, 2016. You've done enough damage.

— Daniel Pearson (@daniel_pearson) December 24, 2016
everyone: it's christmas eve!!!!!
me: IS CARRIE FISHER OK

— k e r r i e (@hvfflepuff) December 24, 2016
Fisher is currently being attended to not just by doctors but her daughter, Billie Lourd, as well as her French bulldog, Gary. So top-quality care all around.
We're rooting for you, Princess.